Mynic Berhad-Crystal Trophy
MYNIC Berhad is an agency under the Ministry of Communications and Multimedia Malaysia and is regulated by the Malaysian Communications and Multimedia Commissions (MCMC). MYNIC is the sole administrator for web addresses that end with .my in Malaysia.
Mynic Berhad order the
crystal trophy
as souvenirs. Promotional items are a great way to display your brand or to show clients that your company deserves to be served. UV Printing on Crystal is a new technology; you can print custom designs which can increase added value of your crystal with competitive ability. And the colorful designs on the crystals are high fastness, excellent adhesion and waterproof. Thanks to Digital LED UV Flatbed Printers, promotional gifts such as awards, trophies, plaques, and medal have personality with good reducibility and high quality.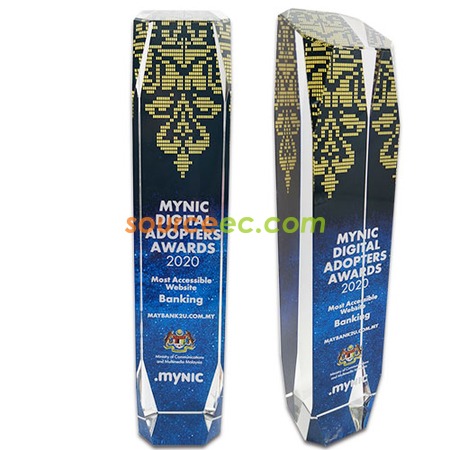 Email: sales@SourceEC.com.my
Website: SourceEC.com.my

原文見:
Mynic Berhad-Crystal Trophy | SourceEC - Corporate Gifts Malaysia | Promotional Gifts | Door Gifts Blog
Mynic Berhad-Crystal Trophy
Reviewed by
Unknown
on
3:40 PM
Rating: