Marine Research Foundation-350ML Silicone Collapsible Coffee Cup
The Marine Research Foundation is a non-profit research foundation based in Sabah, Malaysia and incorporated under the Trustees (Incorporation) Act 1951 Cap. 148. MRF was set up to further the understanding of marine ecosystems and functions, and conserve the abundance and diversity of marine flora and fauna through research, conservation and education activities.
Marine Research Foundation purchased the
350ML Silicone Collapsible Coffee Cup
as eco-friendly gifts. Beautifully designed and pleasingly minimalist, these reusable coffee cups with lids stand out from the crowd for one key feature. They're collapsible in a bag when not in use. When fully extended, the cups are sturdy and hold 350ml of coffee, the reusable, collapsible cup, allows you to enjoy hot or cold beverages anywhere, at any time. This collapsible coffee cup is non-toxic and no after taste or odor. It is made of food grade silicone and PP. It can be used in microwave and fridge. The exquisite package makes this mug a superb gift for the coffee lover in your life, share a cup with your family, friends, classmates, colleagues and of course your travelling companion.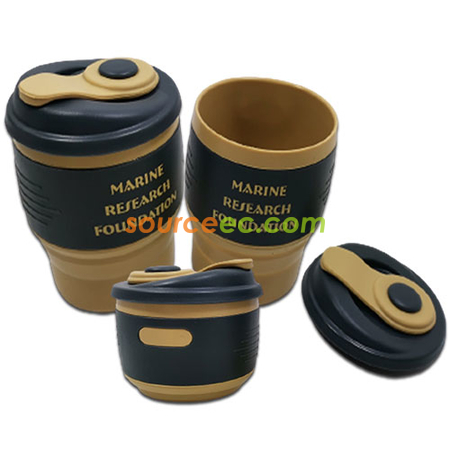 Email: sales@SourceEC.com.my
Website: SourceEC.com.my

原文見:
Marine Research Foundation-350ML Silicone Collapsible Coffee Cup | SourceEC - Corporate Gifts Malaysia | Promotional Gifts | Door Gifts Blog
Marine Research Foundation-350ML Silicone Collapsible Coffee Cup
Reviewed by
Unknown
on
3:44 PM
Rating: