Infobip-320ML Ceramic Mug with Spoon
Infobip is an international IT and telecommunications company. It operates a full-stack Communications Platform as a Service (CPaaS) with private cloud infrastructure and zero-hop connectivity to telecoms globally.
Infobip ordered the
320ML Ceramic Mug with Spoon
as souvenirs. The ceramic mugs are made of fine workmanship. The inner wall of the cup is orange and smooth, and the smooth rounded mouth gives the right temperature and texture to your mouth. The handle is ergonomically designed for a comfortable feel and ready to drink anytime, anywhere. The ceramic is good for anyone looking for a handy place to put their coffee in. Or, buy it for yourself. Treat yourself. Good for coffee, milk, tea and hot chocolate, nice gift for your family and friends. Order comes with a top quality gift box with foam and bag protection to damage to the mug. The ceramic mug with spoon is perfect for giving as a gift or to ensure protection for your own order.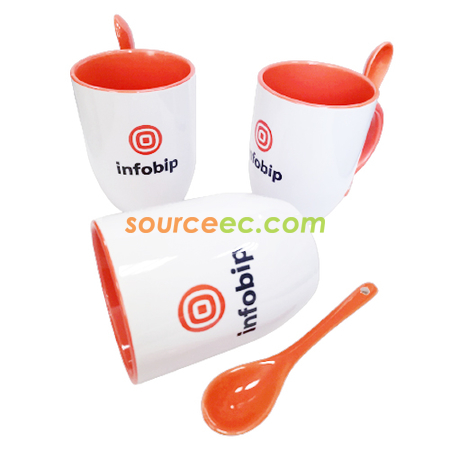 Email: sales@SourceEC.com.my
Website: SourceEC.com.my

原文見:
Infobip-320ML Ceramic Mug with Spoon | SourceEC - Corporate Gifts Malaysia | Promotional Gifts | Door Gifts Blog
Infobip-320ML Ceramic Mug with Spoon
Reviewed by
Unknown
on
3:54 PM
Rating: